How To Download Windows 11 ARM64 ISO. In this post I am going to show you the best way of downloading windows 11 ARM64 ISO using UUP DUMP.
UUP Dump is tool, that helps in creating a custom Windows 11 ISO. UUP Dump downloads directly from Microsoft servers and turns them into an ISO file. Its an open source project that you can find on GitHub.
Pre-Requisites
A computer running Windows, macOS or Linux
MacOS need Home brew to be installed. Follow this Link
Create Windows 11 ISO
Head over to this Link, and click on new build from the top. Then configure the options, choose architecture as ARM64, Channel – Retail , Edition – Pro / Home. Once its done, click on next.
Select the windows 11, from the list. Then Choose Language and click On Next.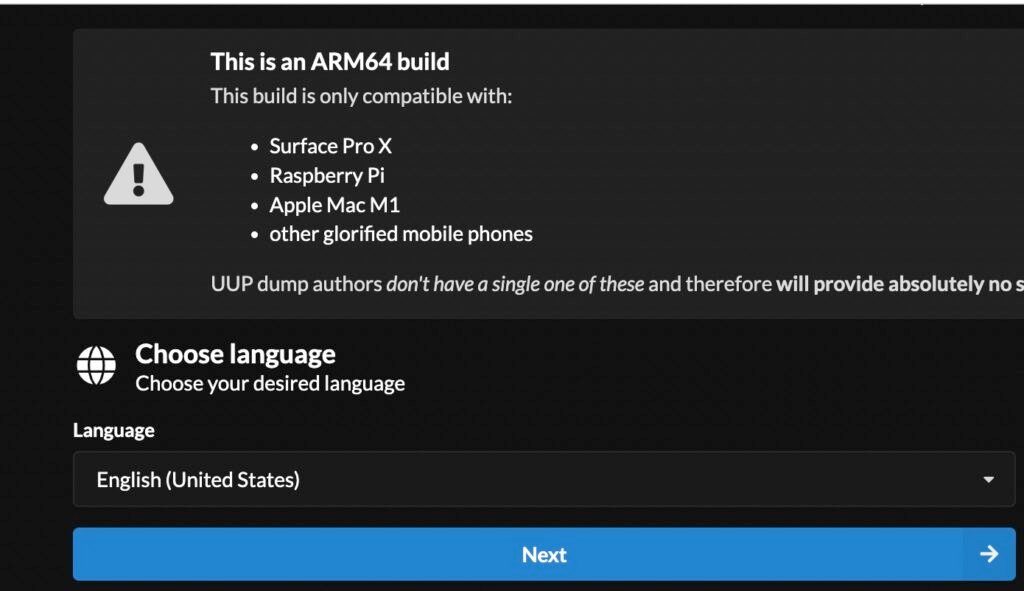 Now Choose Edition, Better to use tick both Home & Pro and Click On Next.
Under the download options, use Download and Convert to ISO and leave rest of the options as default. Then click on Create download package.
You may end up downloading the ZIP file. Go a head and extract it.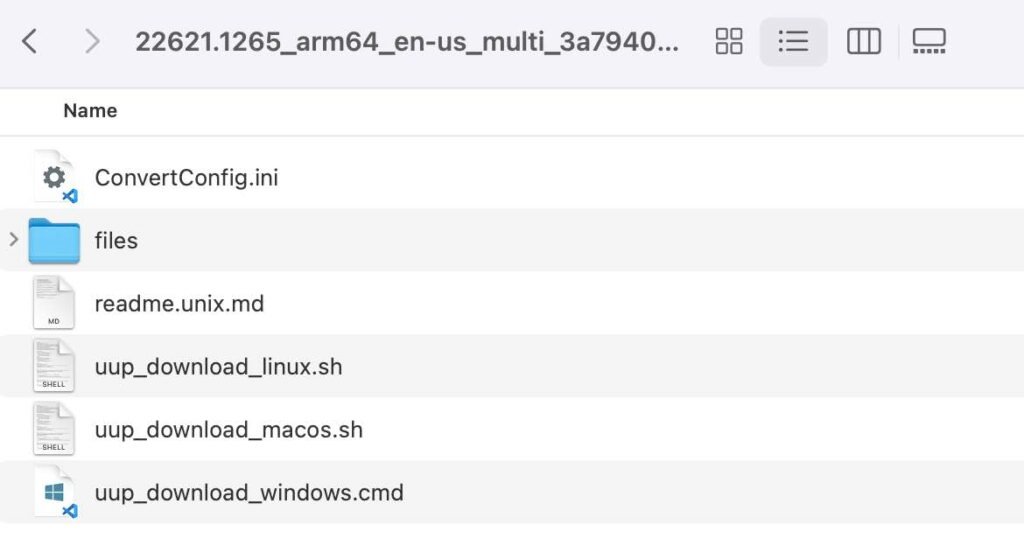 Download Windows 11 ISO
Inside the extracted folder, you will see three main files.
UUP_DOWNLOAD_LINUX.SH
UUP_DOWNLOAD_MACOS.SH
UUP_DOWNLOAD_WINDOWS.CMD
Depending on which operating system your computer runs, you need to execute the script. Windows users, right click on the .CMD file and run it as administrator. It will download bunch of files from Microsoft servers and automatically makes an ISO file.
---
Dependencies
If you use Debian or Ubuntu based distribution you can install the dependencies using the following command:
Debian
sudo apt-get install cabextract wimtools chntpw genisoimage
Arch Linux
sudo pacman -S cabextract wimlib chntpw cdrtools
macOS users, open terminal and run the below commands:
brew tap sidneys/homebrew
brew install cabextract wimlib cdrtools sidneys/homebrew/chntpw
Note: You must have installed HomeBrew on your Mac. Follow this link to install it.
---
Once you have setup dependency's on your computer. Both Linux & macOS users open terminal , and execute the below commands:
Linux:
chmod +x uup_download_linux.sh
./uup_download_linux.sh
macOS
chmod +x uup_download_macOS.sh
./uup_download_macOS.sh
It will start downloading Windows 11 ISO and wait for sometime. Make sure you have the faster internet connection.. Once its done downloading the ISO file, it will be located inside the extracted folder.
Congratulations, you have successfully downloaded Windows 11 ARM64 ISO. You can install windows 11 ARM64 On Apple Silicon Mac Using UTM or VMWare Fusion For Free.
Keep in mind, the ISO that you have download is an evaluation copy you need an license key to activate the windows 11.