Top 6 new Linux distros that you could look forward to using in 2023. These distros are meant to provide a good user experience packed with some unique features and improvements.
Vanilla OS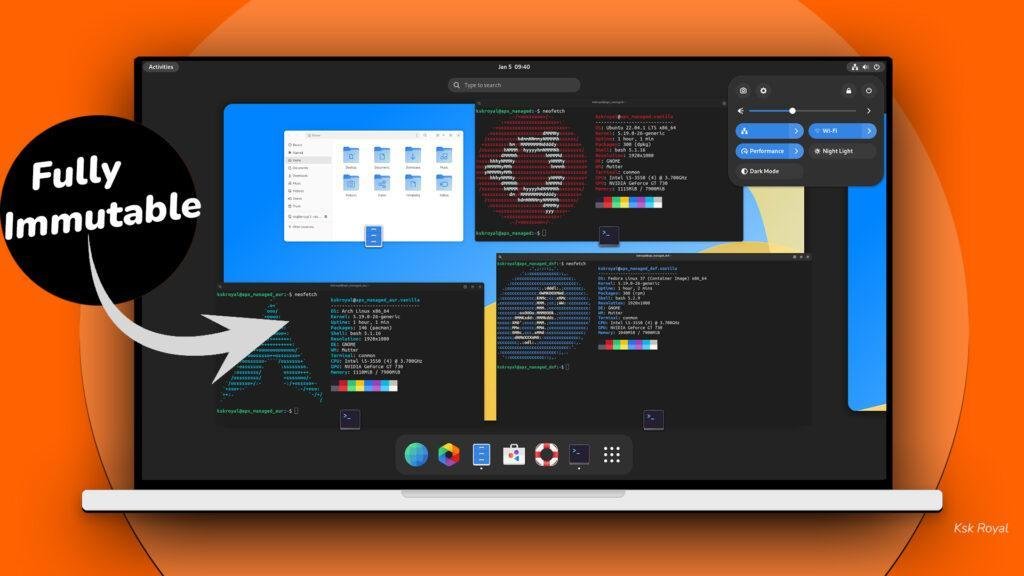 If you are in search of an immutable operating system based on Ubuntu, then consider yourself trying VanillaOS. The main goal of vanilla Os is to offer a pure gnome experience. Vanilla OS is not an ordinary Linux distro. This brand-new Linux distro offers a unique feature of complete immutability through the use of ABRoot, a subsystem mechanism that allows you to run Ubuntu, Arch Linux, and Fedora inside a container.
It's important to note that an immutable operating system like Vanilla OS may present some challenges for those who are not familiar with its usage. Vanilla OS comes with a new concept of automatic updating using an intelligent system called Vanilla System Operator. This tool will periodically check for an update and then download and install it in the background if the device is not under heavy usage
Xero linux
Xero Linux is an arch-based Linux distribution With KDE Plasma which is developed in Lebanon. XeroLinux runs fast due to the many, many fixes and under-the-hood tweaks that will save you time and provide you with a better & smoother experience. It looks stunning out of the box and looks fantastic without compromising performance.
Xero Linux supports four more beautifully crafted plasma themes that can be installed manually. Some of the features of the distribution include the Calamares installer, built-in support for community-built AUR packages as well as Flatpak packages. Read More
Risi OS
Risi OS is a cutting-edge Linux distribution based on Fedora. Some of the modern features that it inherits from fedora include BTRFS, Wayland, Pipe Wire, and Much more. One of the key features of Risi OS is its modern and fluid desktop environment, which is highly customizable through the use of extensions. Gnome desktop provides a suite of modern apps with a consistent UI and design language.
In addition to the desktop environment, Risi OS also ships with a modified version of ZSH with features such as syntax highlighting and autosuggestions. But what truly sets Risi OS apart is its suite of unique features. The welcome screen, for example, guides first-time users through the process of installing drivers and codecs, as well as setting up Flatpak and RPM Fusion resources. Risi Tweaks, another unique feature, allows users to change themes and layout settings, manage Gnome extensions, and enable experimental features.
Exodia OS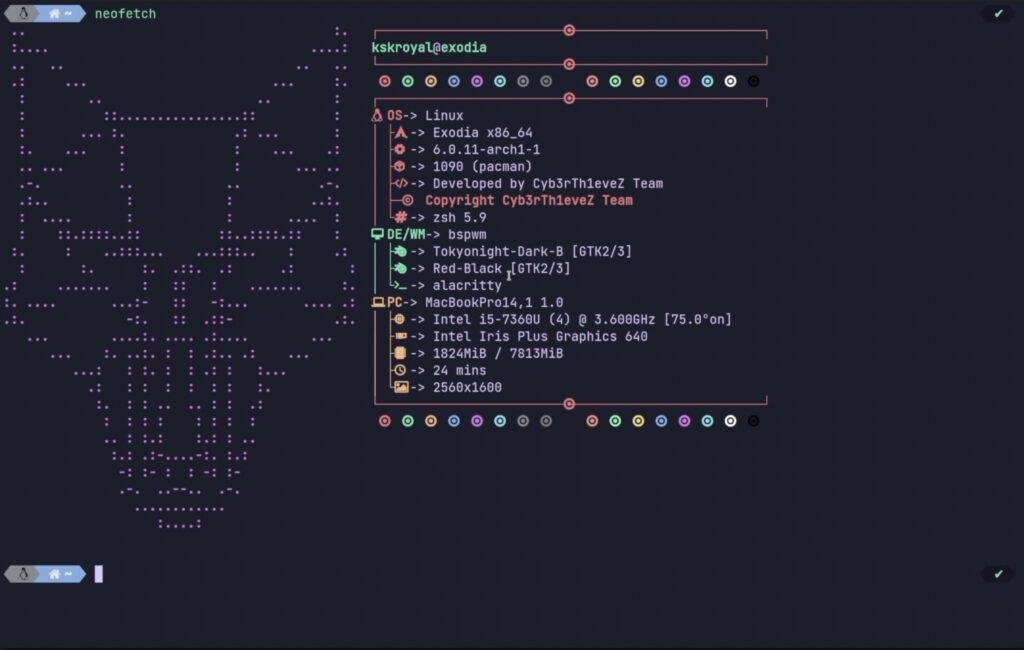 Exodia OS is a highly customized arch-based Linux distro For general and advanced usage. It Comes with BSP Window Manager which is pre-configured with 18 fancy Themes. Exodia OS offers three editions home, predator and wireless.
The home edition is a general-purpose operating system designed for daily use, privacy, and software developers. The predator edition is for Acer laptops which offer the typical look and feel and the wireless edition is for penetration testing that comes with 400+ installed tools for pen testing.
Ubuntu Unity
If you are bored of normal ubuntu, then try Ubuntu Unity. It's a remix of Ubuntu featuring the unity 7 desktop environment. Unity has served as a primary interface for ubuntu from 2010-2017. Some of the features of unity 7 include good old HUD, and Global Menu so that you can continue using the features of unity 7 which you had used on the older versions of Ubuntu back In 2017.
If you are a long-term ubuntu user and you know more about the unity desktop. Go ahead and take ubuntu unity for a quick spin which will bring back your good old memories.
Crystal Linux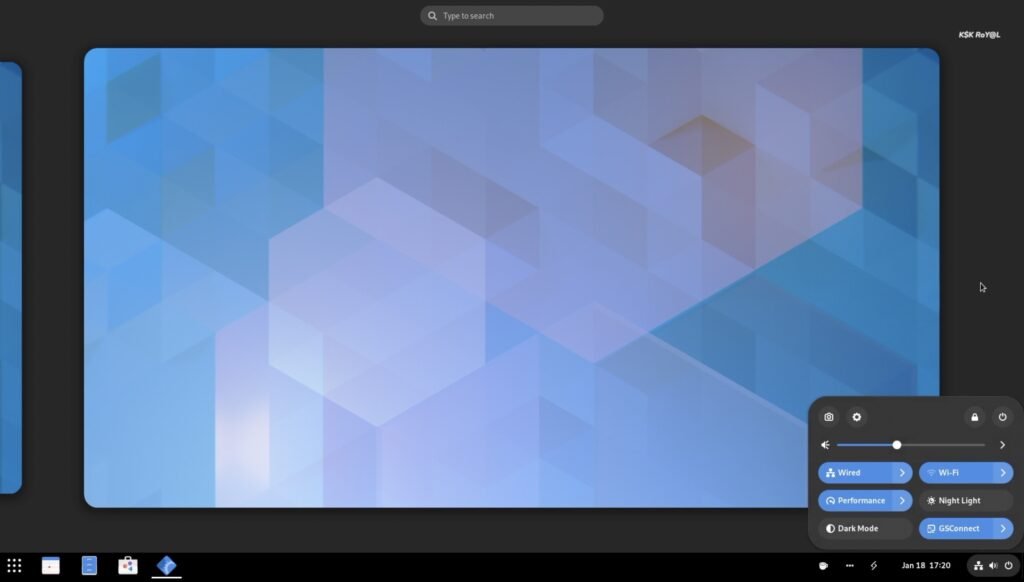 Crystal Linux is a brand new Arch-based Linux distribution that is Friendly, powerful, and easy to use. Crystal comes with its in-house desktop experience called onyx, a custom GNOME session with a familiar layout. Unlike other arch-based distros, crystal Linux offers an amethyst package manager which is a fast, efficient, and lightweight AUR helper and packman wrapper. With the help of amethyst, installing any app or package from the command line is hassle-free. Other features of crystal Linux include the support of automatic backups using time shift & more.
And that's pretty much it, these are some of the new Linux distros that you could try in 2023. Let me know what you think about it in the comments section down below.
Watch YouTube Video